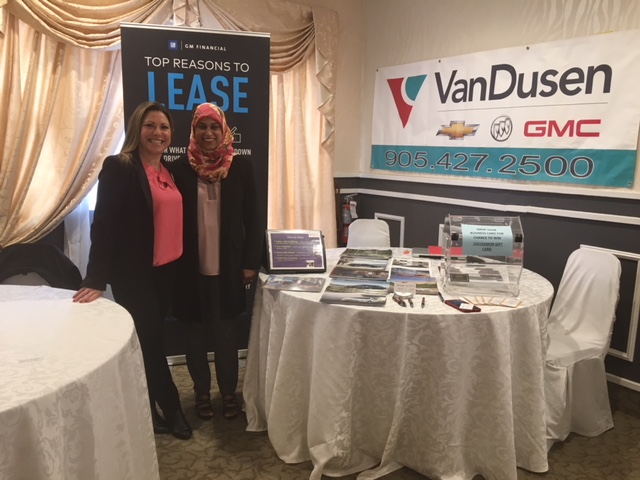 Spring Stronger Together Trade Show Part 2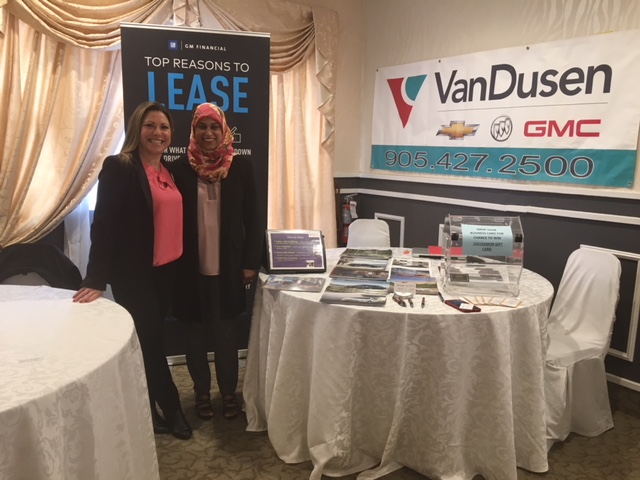 We are proud to sponsor the Spring Stronger Together Trade Show hosted by Diverse Canadian Entrepreneurs. The event was held at La Roya Banquet Hall on April 7. Lindsay Wood, Sales & Leasing Consultant, was in attendance representing Boyer Chevrolet Buick GMC.
The event was organized by Shaliza Khan, founder of Diverse Canadian Entrepreneurs. Admission was free and open to all. It was an excellent opportunity to not only meet people in the community, but also potential clients. As Shaliza said, "My purpose for this event and future events is to bring communities and entrepreneurs from all walks of life together and my goal is to promote inclusivity, diversity, and breaking barriers in our community.
In Lindsay's own words, "Being new in the car sales industry and a new employee with Boyer Chevrolet Buick GMC, this event was a great opportunity for me to get out in the community to build my business and meet fellow female entrepreneurs. Shaliza, the organizer of this event was amazing, very warm and welcoming! There were a few guest speakers who were extremely inspiring and encouraging.  I was lucky to take part in the event and met alot of wonderful people and future clients."