Business Person Of The Year Award Nominee – Jim VanDusen!
Proud to Announce….
We are proud to announce our very own Jim VanDusen has been nominated for the "Business Person of the Year." The Ajax-Pickering Board of Trade takes pride in the accomplishments of our members and the local business community in general. The Annual Business Excellence Awards, is to recognize businesses large and small, as well as outstanding individuals in the business. Jim makes a perfect Nominee for this award.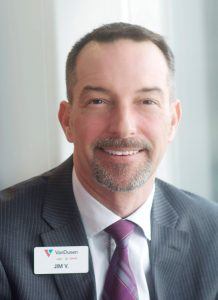 Jim has always had a strong community focus. He truly believes that "giving back" to our local community is an obligation on the part of businesses and enjoys striving to make our community better every day. There is no one more deserving than the "Business Person of the Year"
A few words from Boyer Chevrolet Buick GMC's General Manager Chris McMurray; "Many of you know Jim VanDusen and understand what an inspiration he is and what an amazing owner he is to work with. Employees first, create the customer enthusiasm that our reviews prove that people love to deal with our store. Along with the endless Community Support and his love for the Ajax/Pickering Community, Jim is totally deserving of this honor. If you haven't met Jim yet, I truly hope you get the opportunity to meet him one day soon."
Congratulations on your nomination Jim, we are very proud!