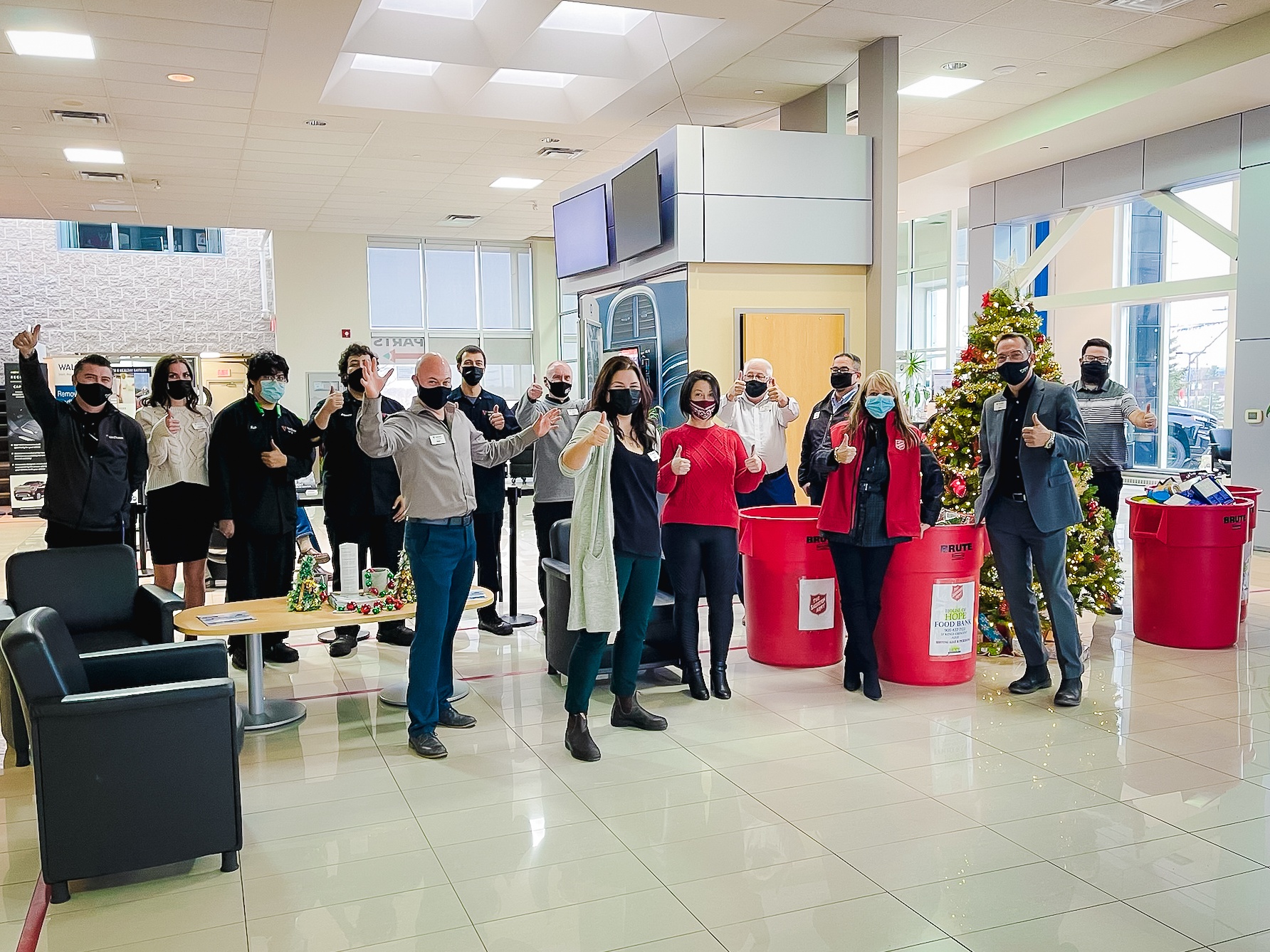 7th Annual VanDusen Holiday Food Drive
That concludes the 7th annual VanDusen Holiday Food Drive in support of The Salvation Army! All 4 bins were filled again this year with non-perishable food items to donate to families in need.
Even though we are celebrating generosity and community, we still need to remember that times have changed. Our biggest concern at Boyer Chevrolet Buick GMC is that our guests and staff are safe. We took extra care to keep all COVID Safety protocols in check when accepting such wonderful donations.
Sharing the holiday spirit and doing what we can for others is incredibly valuable and should be cherished. Everyone here on the VanDusen team can't even begin to express our gratitude and joy over the efforts of those who contributed to this year's food drive.
Thank to The Salvation Army for their extraordinary community efforts, and a big thank you to Ruth Sinnott for stopping by to celebrate with us!
Each donation collected was counted as an entry into our weekly $50 gift-card draw as thank you for everyone's efforts. The fun continues next Monday on December 20th, 2021 when we will be drawing our final winner and posting the results on our social media.
Thank you again to everyone who participated this year!
Stay Safe & Happy Holidays.